Portumna Heritage Trail
28. Famine Burial Ground
Click here to return to the Portumna Heritage Trail
This catholic graveyard on the Killimor Road was developed in the last decade of the 19th century when St Brigid's Cemetry was full.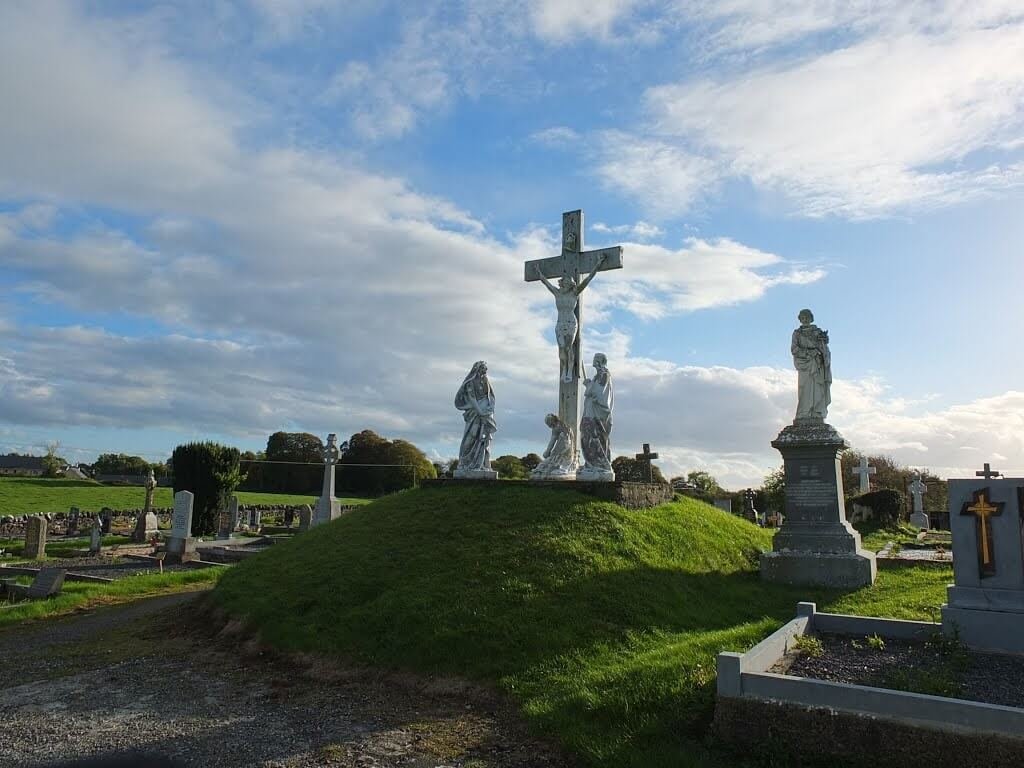 It was believed that victims of the Great Famine had earlier been interred at the new burial so residents from the town refused to have their dead buried there. Fr Corcoran, on his appointment as parish priest of Portumna in 1896, became aware of this and immediately announced that on his death he wished to be buried in the new cemetery.
It had the desired effect and true to his wish he is buried in Calvary Cemetery where a carved, life-size marble statue of his patron, St Joseph, on a pedestal of Ballinasloe limestone, was erected in his honour by the people of the parish.